We are currently closed for submissions. Please check back later for information about the reading period for Issue 9!
General submission guidelines for Small Po[r]tions ::
Submit up to 1000 words [no more than 5 pages] and/or one audio/video/media work.
Poetry, prose, and cross-genre are all welcome.
Submit visual art in the highest possible resolution.
Simultaneous submissions are considered, as long as you notify us if the work is accepted elsewhere.
If your work is accepted, please wait 6 months to submit again.
Note that we accept work for both the online and print versions of each issue, and all written submissions will be considered for both print and online. Images with color and multimedia work will be published online.
Small Po[r]tions reserves first North American publishing rights, and non-exclusive rights to reproduce, display, and distribute the work in print or other media platforms. Print rights return to the author after first publication in Small Po[r]tions.
 We kindly ask that Small Po[r]tions be acknowledged if accepted work is reprinted in a chapbook or book.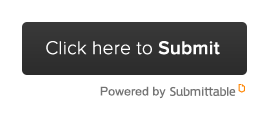 Letter [r] Press
Our prose-ish open reading period is now closed. We have selected WITHOUT THEM I AM STILL A MOTHER by Sarah Sgro (summer 2017) and SPACE STATION by Matt Broaddus (winter 2018) for publication. Future open reading periods will be announced here and on social media.